Every woman has a desire to look beautiful. Believe me or not, each woman is charming on her own. And this charm is not from the curve and cuts of features. It a shiny clear skin on your face that makes you stand out. Your reflective skin is eye-caching if it is acne-free, spotless. Everyone wants to have flawless skin. And it is not only frustrating to have unwanted acne sores & scars. But these scares lower your confidence and self-esteem. To deal with this monster and all the frustrating and confidence-lowering skin conditions, let's bright light the natural home remedies for acne with Granny.
"God gifted us with lots of herbs and plants with great healing properties. Let's discover it and take full comfort and discover ease for humankind" –

Hakeem Saeed
Vannoy Gentles Fite, Essential Oils for Healing: Over 400 All-Natural Recipes for Everyday Ailments
How Is Acne Formed?
The question arises from where this monster comes and is seated on our faces. Let's find out the root cause of acne. The second layer of our skin has the sebaceous (oil-producing) glands. These glands are attached to hair follicles. This sebum is lubricating hair follicles and protecting hair from breakdown. The follicle pores are clogged due to excessive oil production.  The bacteria are present on skins and not harmful in normal circumstances. However, if these bacteria are trapped along with sebum in hair follicles. then it causes harm. Initially, this clog appears as a white head until the bacteria inside not started multiplication. later it turns into a blackhead when exposed to air. Inside the backhead is an ideal condition for bacterial growth. These bacteria grow once started it triggers the inflammation process in the clogged pores.
Causes of Acnes
An abrupt oil production leads to clogged hair follicles and then dead skin cells accumulated. Sometimes germs present on the skin normally get trapped in the dead skin accumulated cells. These bacteria cause further inflammation as they produce toxins when they multiply and grow in close places. Therefore blood cells start moving and aggregating to that point. this accumulation results in blood-trapped acnes. Apart from that, hormonal imbalance escort excessive sebum production. Hence, it is primarily important to rule the cause of acne.
Types of Acnes
There are the following types of acne:
Blackheads
Whiteheads
Papules
Pustules
Nodules
Cysts
There is a possibility that person might have mixed types of acne. Therefore it is a good idea that to visit a doctor to check whether you need any antibiotics to rid of bacteria. Or any type of hormonal balance treatment.
Home remedies for acne work by balancing oil production, reducing inflammation, wiping off bacteria, and preventing acne in the future.
Here's the list of Top rated home remedies for acne:
Aspirin: to reduce the inflammation
The chemical composition of aspirin is Salicylic acid. This is a beta hydroxy acid. As bacterial toxin-induced inflammation can be subsided by this simple chemical. That is why it suitable for dealing with acne inflammation and treatment. Salicylic acid is the primary ingredient present in many products for acne treatment available over the counter. It is recommended that you apply aspirin paste directly on acne because this paste has been reported to reduce inflammation and eventually clear up acne.
What to do?
Take 1 tablet aspirin and crush them in a clean motor.
Mix it with a little amount of lukewarm warm water to make a thick paste.
Be careful about any contamination.
with a clean cotton swab apply it onto the acne
And wait for 10 mins, so chemical can absorb in the skin
Rinse your face with water and pat dry.
You can repeat this home remedy for acne twice daily.
Ancient Mask for Acne: Honey
For centuries honey is famous for its antibacterial & healing properties. It has been documented that Pharaohs' mummies were buried with honey. Honey is helpful to treat medical systemic illness when taken orally. Hence, it is always considered excellent for respiratory tract-associated symptoms. cough and sore throat. Due to its antibacterial properties, it is used to apply on wounds externally. Today Granny is going to reveal a honey cinnamon face mask, which is a magical treatment for all skin problems, including acne.
What to do?
Take 1 tablespoon of cinnamon powder
And mix it into 1-2 tablespoons of honey.
Next, apply this mixture all over face.
Keep it for 10 to 15 minutes.
Finally, wash your skin with clean water and pat dry with a towel.
Magic Green Acne Care: Aloe-Vera and Tea Tree
Aloe vera gel seated within the leaf is an excellent moisturizer. This gel is rich in magnesium minerals. Therefore, it is a perfect granny's remedy for soothing any irritation and discomfort. Aloe-vera gel is beneficial for dry skin. The tea tree oil is antibacterial and used in Chinese medicines for centuries. Therefore, the mixture of aloe vera and tea tree oil is anti-inflammatory and soothes acne irritation. It will provide moisturize the dead, dry, and damaged skin and create a soothing & shining effect.
What to do?
Take out the fresh gel around 1-2 tablespoons.
Add 3-5 drops of tea tree oil and mash it well with hand.
Apply a thin layer on entire face.
let it be there for 15 minutes.
Use it twice a week for visible results.
An Ampule of Vitamin E: Cucumber
Cucumbers are delicious & nutritious as well as refreshing low-calorie vegetables. It is rich in antioxidants. Particularly Vitamin E. Therefore, cucumbers have the ability to fight with premature aging process but it also reduces swelling and puffiness of the skin. It has a cooling effect that is why, Granny suggests you should use cucumber in your face mask with oatmeal or gram daal flour, with yogurt. Here is the recipe for you from the treasure box:
What to do?
Chop the cucumber with seeds and skin
And blend it with a 4 tablespoons of oatmeal and one teaspoon yogurt
Apply that mask on your face and neck.
Relax for 20 to 30 mins so the nutrients of mask can absorb.
Wash it and apply toner.
Turmeric a yellow magical spice
Turmeric yellow root known as super medicinal root in Ayurveda for centuries. Particularly, in South Asia, women use turmeric, not in their kitchens and cuisines only but it is used as a part of their skincare routine as well. Turmeric has biotic components curcumin, which acts as an anti-inflammatory and antibacterial. Thus, it heals wound and cures acne. And slow down the cell damage because it is an antioxidant.
What to do?
Take 1 teaspoon of turmeric in a small amount of 5 tablespoon of milk.
Add coconut oil to make a paste.
If you skin is oily then add gram daal flour as well.
Apply this paste on whole face and neck.
Apply remaining mask on hands and arm.
Let it penetrate the pores for 15 – 25 minutes.
Wash the face with fresh water and pat dry.
Apply toner on your face.
Banana for Acne Treatment: Peel or flash
The nutritional benefits of bananas are uncountable. They are not only a source of vitamins in our diet but can also be used externally. Banana peels contain a super powerful antioxidant called lutein. Its application not only reduces swelling and inflammation but also encourages healthy cell growth. Banana flash contains carotene, Vitamins E, B1, B and, C, potassium that can make your skin radiant and youthful within 30 minutes.
What to do?
Take a fresh banana peel, and apply cinnamon powder on it.
Then rub its over your face in a circular motion.
That is a natural scrub to remove dead debris.
Rinse it with tape water.
Mash the banana flash in a bowl.
Add honey and coconut oil to make a smooth paste.
Now apply it on face and neck.
leave it on the skin for at least 20 -30 minutes.
Wash it with lukewarm water.
A natural ampule of Vitamin C for Acne treatment: Lemon Or Orange
Orange & Lemon juice are a rich sources of vitamin C. Vitamin C reduces sunburn and aids in skin whitening. Additionally, orange & lemon juice has citric acid that exfoliates the skin. Furthermore, It is a natural astringent. Astringent leads to blood vessel contraction. Therefore, it is helpful to dry out acne. It is an effective home remedy for acne scars. Even the dry orange peels are a good source of citrus and vitamin C.
What to do?
Squeeze a few drops of lemon juice.
Add a pinch of green tea with 2-3 tablespoons of sandal wood powder.
Apply this mixture to the your whole face and neck, elbows and knees. Because it has whitening effect.
If your skin is oily then add egg white however, if skin is dry then add egg yolk.
let it dry for 20-30 minutes.
wash it with water and don't forget to apply toner.
Orange peels & Acne Treatment
Orange as mentioned above is full of vitamin C. In ancient times, a sun-dried orange peel was used in beauty products. you can also dry the orange peel and grind it in powder form.
What to do?
Take 2 tablespoons of orange peel.
Add 3 tablespoons of yogurt.
add pinch of turmeric & 3-4 drops of olive oil.
Apply on face and neck.
Keep it for 20 -30 minutes
Wash and apply toner
Repeat the process alternative days for noticeable results.
Mud and Clay Mask for Acne
There are many types of mud masks. These masks differ in benefits for the skin as they have different types of nutrients. Fuller's earth, commonly known as 'Multani mitti,' or sea mud mask are two examples. These masks are effective to absorb oil from the skin surface therefore, considered good for oily skins.
What to do?
Take 2 tablespoons of mud of your choice.
Add few drops of lemon juice and 1 teaspoon of honey
Mix well to make a paste.
Apply this mask on the face and neck.
When the mask is completely dry, rinse it off with water.
To sum up, these natural home remedies to cure acne are economical sources of acne treatment. It is not a magic wand that might provide you cure in a single application. However, it will surely help in revitalizing and boosting your skin. These are natural, hence, safe for you, nature, and our earth. So there is no harm to try it! Go ahead.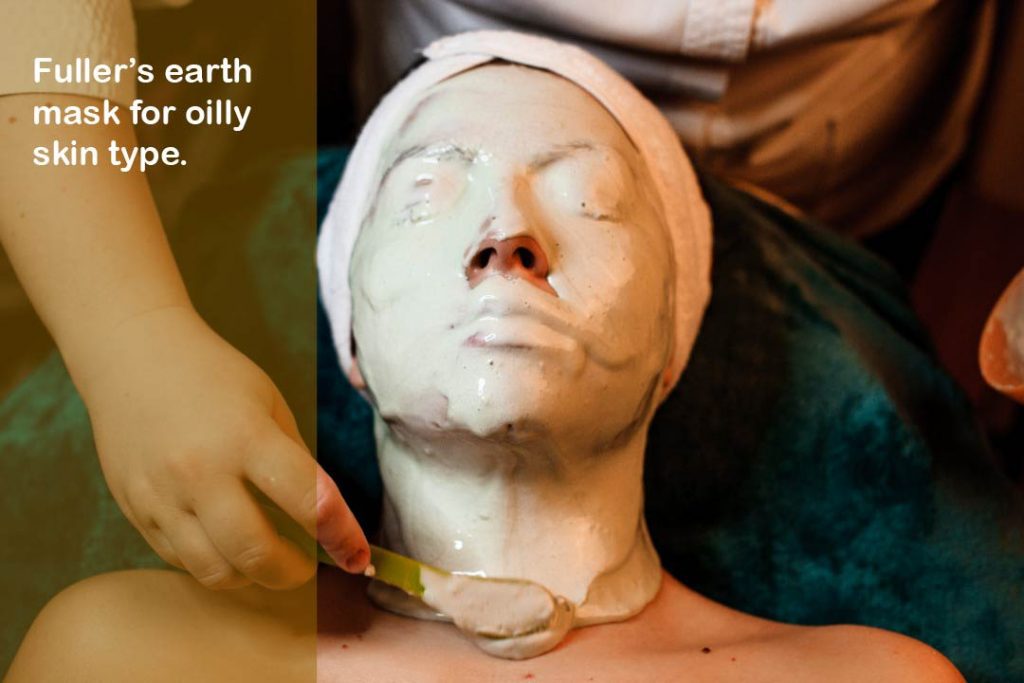 How can ghee brighten the beauty of your skin and help you get rid of blemishes? Learn the secret of being attractive with ghee
Reference:
Kanlayavattanakul, M., & Lourith, N. (2011). Therapeutic agents and herbs in topical application for acne treatment. International Journal of cosmetic science, 33(4), 289-297.
https://www.mayoclinic.org/diseases-conditions/acne/symptoms-causes/syc-20368047
https://www.healthline.com/health/beauty-skin-care/types-of-acne